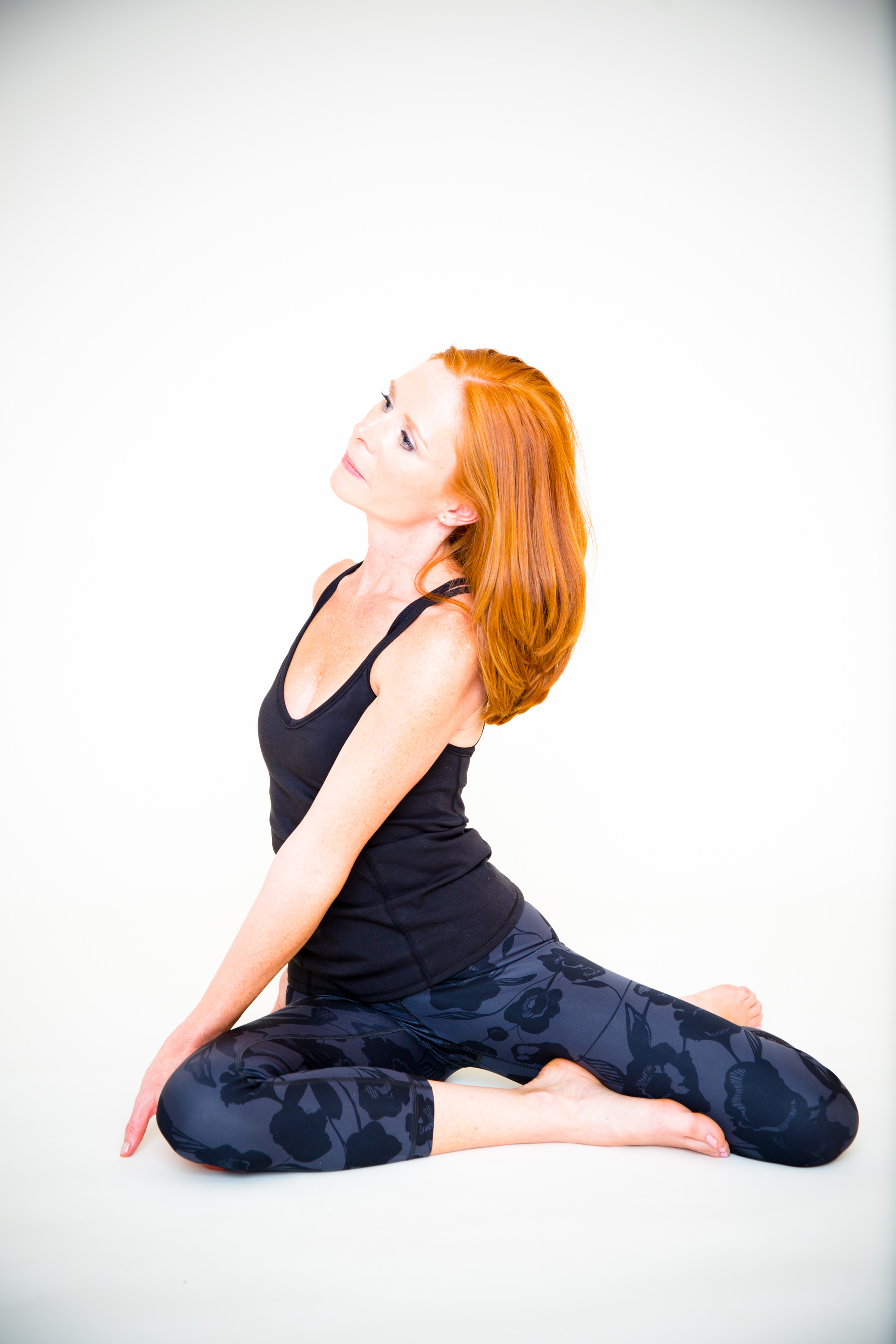 Janna is a Yoga Alliance Certified Prenatal and Postnatal Yoga Instructor (RPYT) and received her certification through BabyMoon Prenatal and YogaWorks in NYC.
Prenatal yoga is fantastic for expectant mothers as it helps to alleviate pregnancy discomforts like back pain, sciatica, swelling, low energy, repositioning baby and increasing breathing capacity. Yoga also helps prepare the body for birth and allows for faster postpartum recovery. Whether a mother chooses to have a natural childbirth, VBac, medicated or C-Section – yoga is a great compliment to a healthy and happy pregnancy.
With an emphasis on safety – Janna works personally with her students to address specific needs and concerns. Janna helps her students prepare for the life changing event of motherhood by addressing the needs of the ever changing pregnant body as well as the mind. She strives for her student's to have a happy, empowering birth experience.
Class emphasis is on correct alignment, pose modification, breath work, relaxation and support. Students work on strengthening the pelvic floor, stretching the body and spine, hip opening, muscle engagement, focus and learn birthing postures. Classes are held in a safe, serene, supportive space.
Benefits of Prenatal Yoga ~ from The Association For Prenatal And Perinatal Psychology And Health
"Prenatal yoga provided significant benefits, and no adverse effects were reported. Significant findings from the randomized studies included an increase in infant birth weight, lower incidence of pregnancy complications, shorter duration of labor, and less pain among yoga practitioners. Significant findings from the non-randomized and qualitative studies included decrease in pain, improved quality of sleep, increased maternal confidence, and improved interpersonal relationships among pregnant women who practiced yoga."
The 4th Trimester – Postnatal Yoga m(OM) & ME
Postnatal yoga allows new mom's reconnect with their bodies, relieve stress and ease back into exercise with their new baby by their side. The class focuses on regaining flexibility, muscle tone and core strength and helping to rebuild and strengthen the pelvic floor. Calming breath work help new moms relax and reduce stress and promote more restful sleep.
Babies get to do a little yoga too! With mom's help baby gets to do gentle yoga techniques to stretch and soothe them. When they're old enough to hold their heads up we incorporate babies into mom's practice – giving baby a fun time while mom's body benefits from the added weight resistance. Baby is engaged physically or visually throughout the practice and if it's nap time or feeding time that's ok too. It's a great place to bond with your new baby and other new moms.
Come meet other new mom's, get to know your new body and baby and learn ways to combat new mom fatigue and relax in those small moments you can.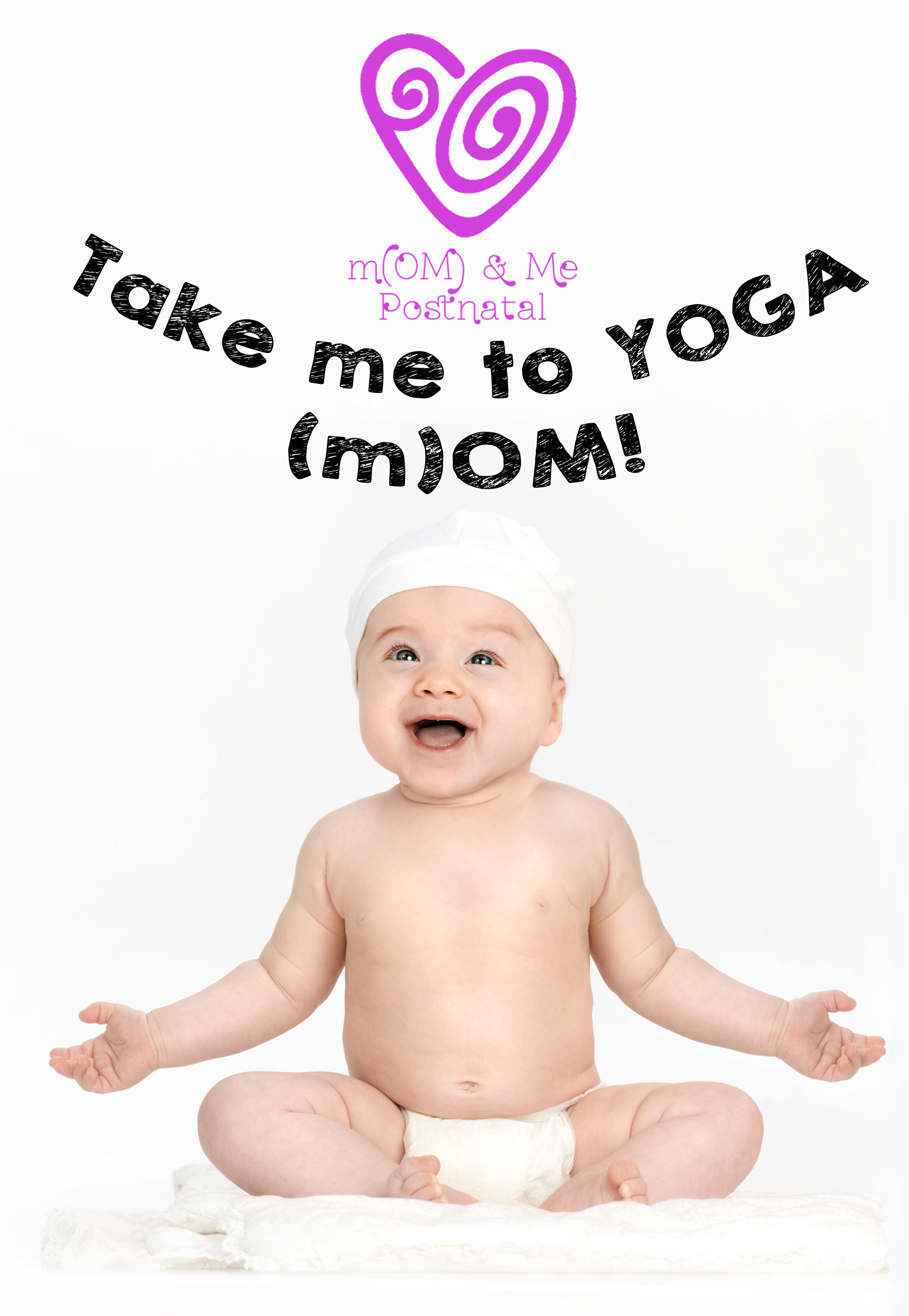 It's a Win-Win for Moms and Babies Too!
Baby's Benefits ~
Physical activity, promotes more restful sleep, stimulates body and mind, relieves colic and gas, aids in brain, nervous system, motor and social development.
Mom's Benefits ~
Reduces fatigue, toning, spinal health, reduces back, neck and shoulder strain, reduce postpartum depression, cultivate patience and bonding with new baby, connect socially with other new moms.