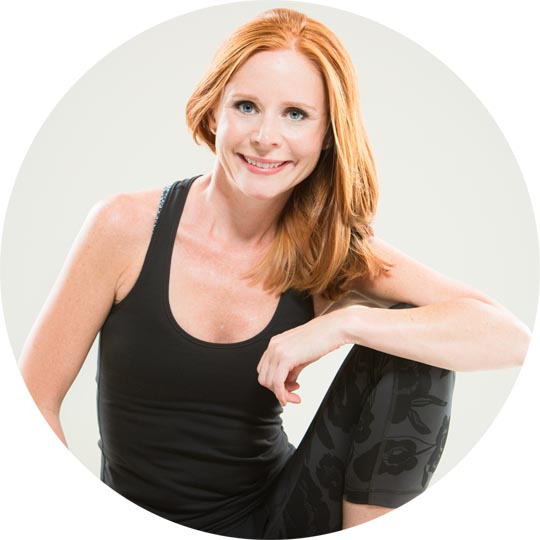 Janna received her 200-RYT certification in Hatha Yoga from Ramapo College and her Prenatal Yoga Certification from Baby Moon and Yoga Works in NYC, she holds a certificate in Spinning Babies, and is currently studying for an advanced teacher training with Colleen Saidman Yee and Rodney Yee through Yoga Shanti. She has also had the privilege to study with Ramanand Patel, the pelvic floor with Leslie Howard and she is extremely grateful for her teacher, and Obi Wan ~ Lena Madsen.
Her personal practice and studies encompass a myriad of disciplines including Ashtanga, Vinyasa, and Kundalini – but she is especially enthusiastic for Iyengar Yoga. Her eclectic studies have lead her to teach in a style that truly encompasses the essence of yoga as a moving meditation. Janna believes that each practice is an opportunity to explore and grow and that yoga is a challenge for the mind as well as the body. With an emphasis on correct alignment and breath, Janna helps her students to reach a greater balance within their bodies as well as nourish their mind, heart and soul.
I started taking prenatal yoga with Janna a few weeks ago and I can't say enough about her instruction! I haven't taken yoga in quite a while and was concerned, especially being pregnant, that I would have difficulty. Janna is incredibly patient and attentive to every posture and movement and has really helped me work through some pregnancy pains (ie low back and sciatica). She has also helped me focus on breathing to better connect the mind and body. Really a great class and instructor!
~ Meghan
I have been taking Janna Goodman's prenatal yoga class. She is excellent and really caters to the individual participants needs. Highly recommend!
~ Andrea G.